Rates and Info
Jennifer Matney: Booking/Guide Service Manager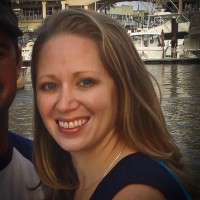 Jennifer Matney comes from a Florida fishing background; she has spent the majority of her life around the water here in Florida. Jennifer's knowledge of the area's fishing is incredible, which is not hard to believe when she in contact with 10 fishing guides daily! Jennifer has been running the guide service for several years now and our clients know her well. She is THE most instrumental part of our team and incredibly capable of taking care of all our clients needs! Jennifer is also a mother of 2, and if booking your trip with kids, she knows what type of trips work and which don't. Give Jennifer a call and I assure you will be in EXPERT hands!

Trip Rates
Flats Boat:
1-2 anglers 4 hours $600 / 5 hours $675 / 6 hours $750 / 8 hours $900
Bay Boat Bay/Gulf Wreck/Reef Fishing:
1-2 anglers 4 hours $700 / 5 hours $850 / 6 hours $1000 / 8 hours $1300 3 anglers 4 hours $750 / 5 hours $900 / 6 hours $1050 / 8 hours $1350 4 anglers 4 hours $800 / 5 hours $950 / 6 hours $1100 / 8 hours $1400
Bay Boat Tarpon: 6 hour minimum
Bay Boat 2 HOUR Afternoon KID trip:
Can't get the kids up early? Don't think they will last 4 hours for our Half-day trip? $450.00 for 2 hours.
Tarpon Flats Boat:
Full day, Fly only. 1 – 2 anglers $900
Louisiana Redfishing:
Full day only, Fly/Light tackle. 1-2 anglers $900
Important Trip Information
Charter fees are to be paid with CASH or CHECK to the guide after your charter. If you wish to charge your trip to your credit card a processing (5%) fee will be added to the charge. Gratuities are customary.
FLATS BOATS and BAY BOATS CANCELLATION POLICY
Please Note: 20% deposit to be held @ time of booking via: Visa, Mastercard, American Express, Personal Check or Cash. This charge will be completely refunded if your trip is cancelled due to weather or mechanical failure. Weather cancellations are at the discretion of the captain. If a client requests cancellation between 7 and 3 days before the trip, you are responsible for 50% of the trip price. If cancellation occurs within 48 hours of scheduled trip, the customer will be responsible for 100% of the trip price. Cancellations must be submitted by email in writing to:
[email protected]
TARPON and LOUISIANA TRIPS: 30 DAY CANCELLATION POLICY!
Our Tarpon and Louisiana trips are in high demand and are typically booked far in advance, these trips are not easily re-booked on short notice, therefore we require a 30 day notice for cancellation of our TARPON and LOUISIANA REDFISH trips. Trips cancelled within 30 days of trip date will be responsible for 50% of the trip fee, trips cancelled within 10 days of the trip date are responsible for 100% of the trip fee. Cancellations must be submitted by email in writing to:
[email protected]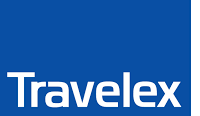 WE HIGHLY RECOMEND OBTAINING TRIP INSURANCE FOR OUR TARPON AND REDFISH TRIPS!
For a very small cost your trip fees are covered no matter what happens.
Trip Includes
All Gear is provided (Rods, Reels, Lures, Flies) but you are welcome to bring your own.
Water and Cooler with Ice. You are more than welcome to bring any Food or Drink.
What to Bring
Hat, seems obvious but make sure to have one.
Sunscreen
Polarized Glasses, Amber or Copper lens color are what we use
Fly Rods:
6-8 wt's Redfish
10 wt's Jacks
12 wt's Tarpon
Flyline: WF Floating lines are the standard, if something we are doing needs a "sink tip" type line you guide will have one.
Raingear: We Never leave home without it!! At least a Rain jacket. Even in the heat of Summer it can get uncomfortable to be wet.
Fishing License
*FLORIDA-you DO NOT need a fishing license, you are covered under our guides license!
*LOUISIANA-you can purchase Licenses in 3 day increments, ask for a 3 day Non-Resident Louisiana Fishing License. The cost is $10.00 and you can purchase it by phone w/ a credit card (Visa or Master Card). The phone # is: 1(888)-765-2602 and operators are available 24/7. You will need to ask for a (Code 79) Non- Resident License. The Operator will give you a Number to write down and carry w you while fishing, this number is your license.