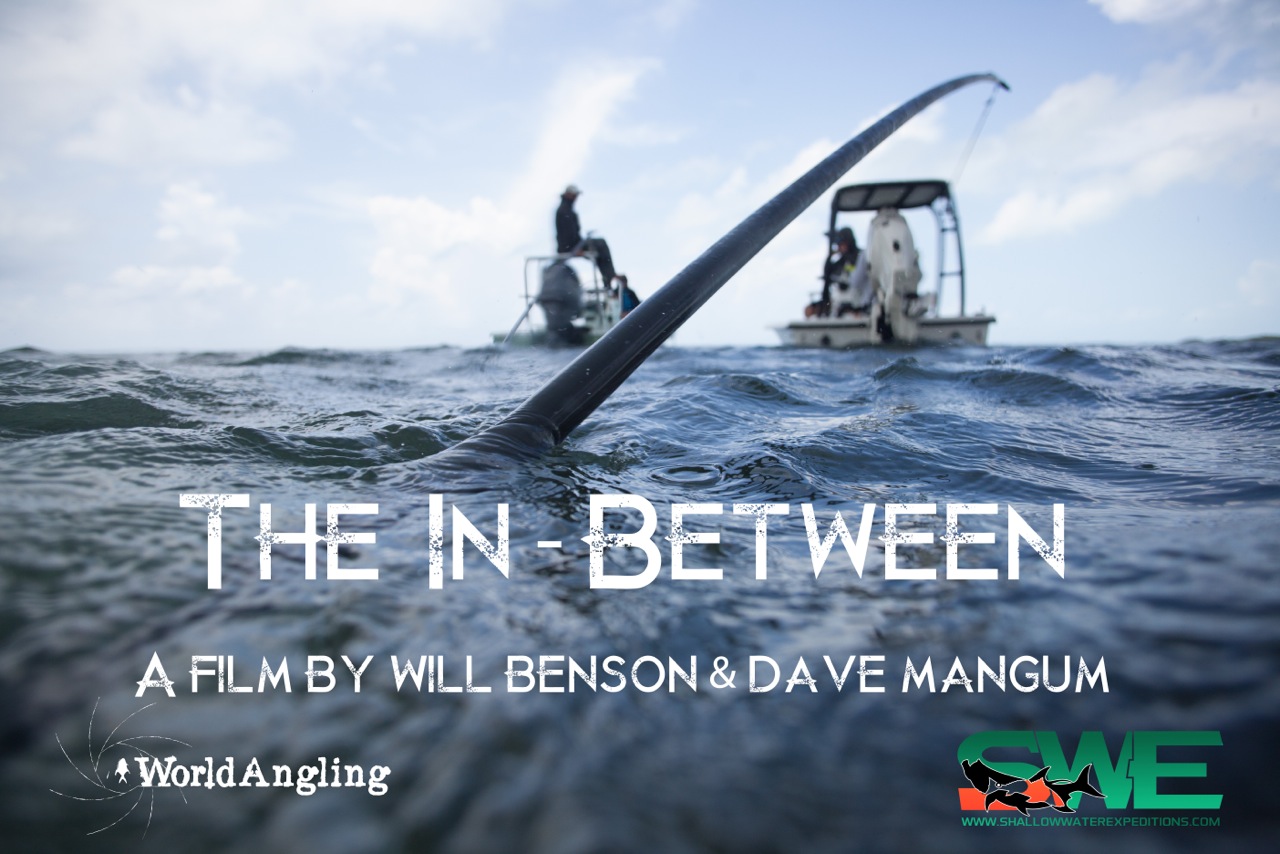 This is Your Chance to Fish with the Film Makers!
Saltwater fly fishing is just something we do, it's what we live for! It's in our blood, on our minds and is the focus of our obsession." Nothing more aptly characterizes the passion that the saltwater contingent of the fly fishing world has for the sport, the lifestyle and the seemingly crazy devotion to the craft then the WorldANGLING mission statement. Since it's first show, WorldANGLING has been a part of the Fly Fishing Film tour with their high energy pieces and ability to capture the moment. This year the F3T is featuring their newest piece, The -In Between, which is the first joint production between WorldANGLING and Shallow Water Expeditions. Both groups are from Florida, both groups are full time professional guides and both groups have a knack for being at the right spot with cameras ready. Shallow Water Expeditions led by Dave Mangum and WorldANGLING led by Will Benson hatched a plan over too many beers in a parking lot one night to get down to the real reason we fish. As it turns out, the reason was in their hands the entire time! All we can say is you have to see the final scene to understand why professional fishing guides, turned filmmakers, and their band of merry permit hounds do what they do. It's partly because of the insanity of permit fishing, partly about letting go and all about having fun.
As the 2014 fishing season kicksoff and you make plans to catch the Fly Fishing film tour this year, remember that both Shallow Water Expeditions and WorldANGLING are full time guide services specializing in Tarpon, Permit and Redfish. So if you've ever wanted to visit Key West or the Panhandle of Florida and chase fish with the same guys you see on the Film Tour don't hesitate to give them a call.
Call them soon, days are booking up
World Angling // Will Benson // 305-923-6114 // worldangling.com
Shallow Water Expeditions // Dave Mangum // 303/555-5555 //shallowwaterexpeditions.com